Transitioning from Primary to Secondary School can be both an exciting and daunting experience for Year 6 students.
This resource is a great aid for Teachers and Parents to use to start or continue conversations about starting Secondary School. 
Due to the pandemic, most students have gotten used to online resources so this fits right in. 
It is also great for Parents who are keen to help  ease those big school worries that both their children and sometimes they, themselves have about Secondary School.
We share great tips for parents on how to best support their children through school, while students get to gain great tips that will help them through the Secondary School years.
On completion of this online resource,
 Students will overcome any anxieties, insecurities or lack of self-belief they have prior to starting Secondary School.
They will learn how to deal with and overcome those common worries they have.
They will learn and understand the true value of having a great attitude in school and beyond.
They will also learn about more on communication. How to communicate better with themselves and others.
Students who had the opportunity to test run this online resource all had very positive things to say about.
"I didn't want it to end. "  Isobel 11yrs."
"It has answered all the questions my friends and I always ask each other during break times."  Ben 11 yrs.
Wow! I did not need to spend hours on this. I actually enjoyed it. Joyce 11ys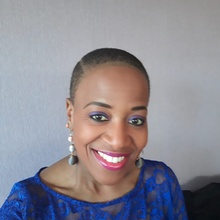 Phinnah Chichi Ikeji is the Chief Editor and Founder of Inspiring Ten2Teens Magazine. She mentors and coaches teens and their parents. Her vision is to see more teens believe in themselves, make the right choices, keep the right attitudes and go out and achieve their dreams no matter how big those dream are.. With her extensive experience in Communication, she teaches both teens and adults on how to communicate better with themselves and others. She believes that great communication skills are required and are necessary for people who want to standout and make a difference in today's world. Her passion is seen through and in all she does. She resides in London UK with her family.Contact details- admin@inspiringten2teens.comwww.ten2teensmagazine.comwww.phinnahikeji.com
1

2

Students Introduction to Lessons

3

Worry 1- I am worried about making new friends in school.

Worry 2 - I am worried about how I will get used to all the buildings in the school.

Worry 3- I am worried about how I would get used to going to school all by myself

Worry 4- I am worried about how I will be able to manage all of my homework.

Worry 5- I am worried about what to do if I get bullied.

4

The PATHWAYS TO SUCCESS IN SECONDARY SCHOOL