The Motivate 2 Revise Series is a 10 topic 'revision help' package designed for students who are preparing to take exams and need help with motivation, planning their revision and being consistent throughout their revision.
The series was put together to help students stay motivated during the revision for their exams and master the soft skills needed to revise effectively.
It is for students (aged 11-16) who are about to take exams or end of school year exams.
It is broken down into relevant topics by chapters and each chapter contains exam reminders, the topic content and ends with weekly goal settings to do and affirmations to keep students engaged and motivated.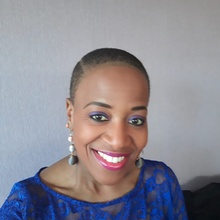 Phinnah Chichi Ikeji is the Chief Editor and Founder of Inspiring Ten2Teens Magazine. She mentors and coaches teens and their parents. Her vision is to see more teens believe in themselves, make the right choices, keep the right attitudes and go out and achieve their dreams no matter how big those dream are.. With her extensive experience in Communication, she teaches both teens and adults on how to communicate better with themselves and others. She believes that great communication skills are required and are necessary for people who want to standout and make a difference in today's world. Her passion is seen through and in all she does. She resides in London UK with her family.Contact details- admin@inspiringten2teens.comwww.ten2teensmagazine.comwww.phinnahikeji.com
1

Introduction to the Motivate 2 Revise Series

2

1. M2R - Your Thoughts and Your Exams

Your Thoughts and Your Revision

4

3. M2R - Procrastination: How to deal with Procrastination

How to deal with Procrastation

5

4. M2R - Distraction: How to handle Distraction during your Revision

6

5. M2R -Friends and Revision

7

The Power in Asking Questions

8

7. M2R- Laziness . How to deal with laziness

9

8. M2R -Resilience: How to build up the Resilience needed for your Revision

10

11

10. M2R : Motivational Quotes and Affirmations

Motivational Quotes and Affirmations

AFFIRMATIONS FOR OUR EXAM REVISIONS