Character Education is a vital part of every teenager's personal development.
Being self aware is a key part in developing your character. 
In this course, we break down how it comes across in our character, our choices and our communication  and we learn ways we can increase our awareness by choosing values that we apply in our everyday lives.
At the end of the course:
You will understand the power of the 3Cs. 
You will learn more about values and understand the importance of your values and how you can apply them in your everyday scenarios.
You will become more self aware of the choices you make and the attitudes you show. This will help in building up your self confidence and give you the more resistance power against any negative peer pressure you may face.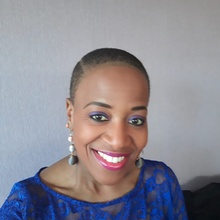 Phinnah Chichi Ikeji is the Chief Editor and Founder of Inspiring Ten2Teens Magazine. She mentors and coaches teens and their parents. Her vision is to see more teens believe in themselves, make the right choices, keep the right attitudes and go out and achieve their dreams no matter how big those dream are.. With her extensive experience in Communication, she teaches both teens and adults on how to communicate better with themselves and others. She believes that great communication skills are required and are necessary for people who want to standout and make a difference in today's world. Her passion is seen through and in all she does. She resides in London UK with her family.Contact details- admin@inspiringten2teens.comwww.ten2teensmagazine.comwww.phinnahikeji.com
1

Character Education- Intro

2

Character Education- The 3Cs

Character Education- The 3Cs

3

Character Education- Self Awareness

Character Education- Self Awareness

4

Character Education- Your Values

Character Education- Your Values

5

Character Education- Think before you act and Affirmations

Character Education- Think before you act / Affirmations/ Homework/final words